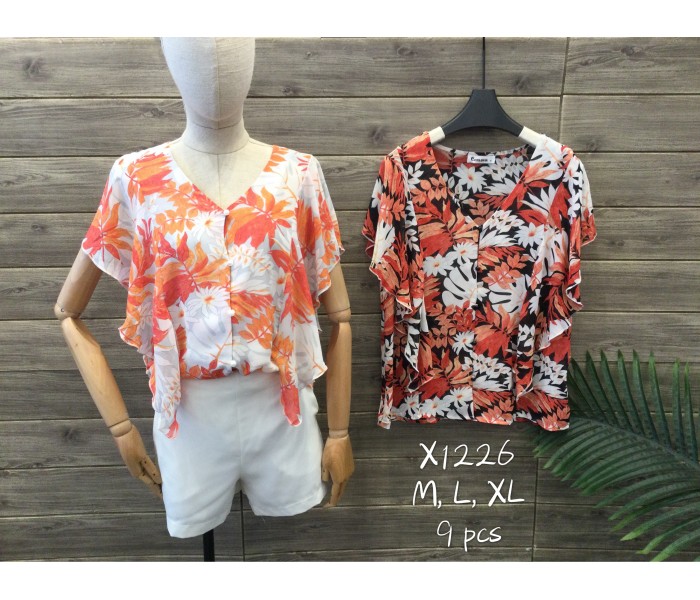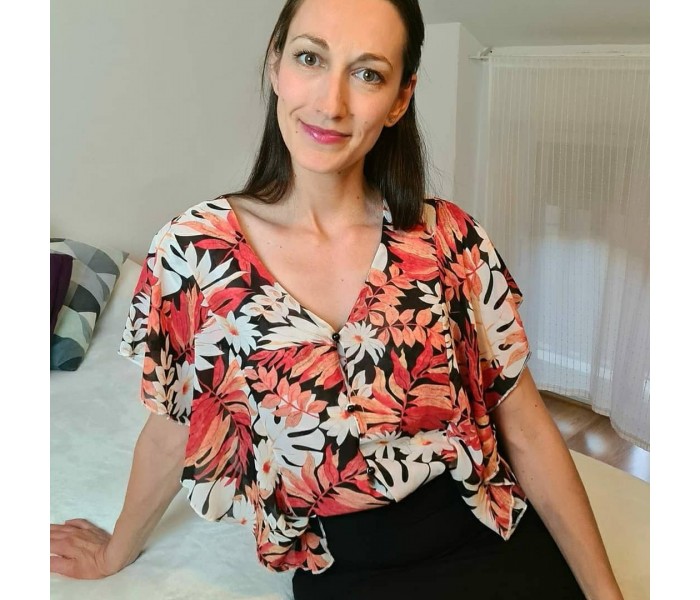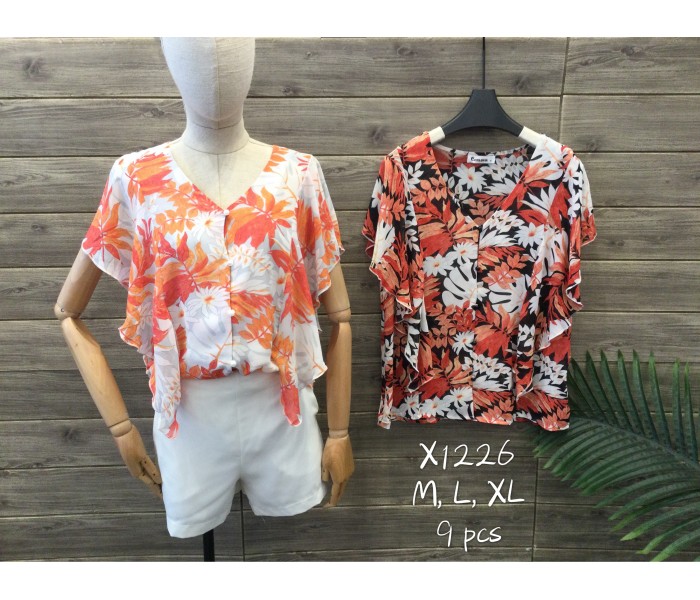 Pearl button blouse
Login first to see the price
Characteristics
Blouses with pearl effect buttons, can be fully opened. The model is sleeveless, but has a fabric cape that acts as a ruffle to cover the shoulders. Made with a spring flower print. Ideal for everyday attire for middle-aged women for hot summer days.
Details
It comes two colors in one pack: white background and dark background.
Available in three sizes: M, L, XL.
Combination: with jeans.
Composition: 100% polyester.
PURCHASE FORM:
Whole package: 18 units.
Half pack: 9 units
Minimum 6 units.
También te puede interesar