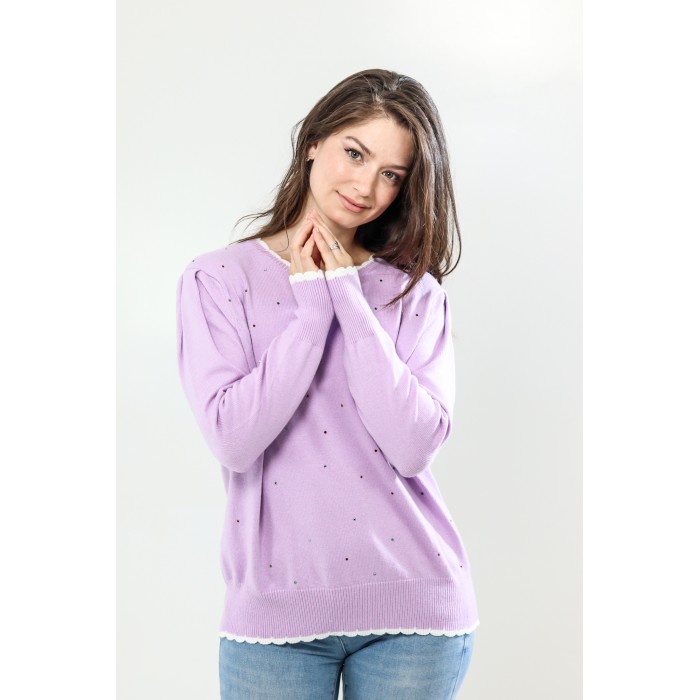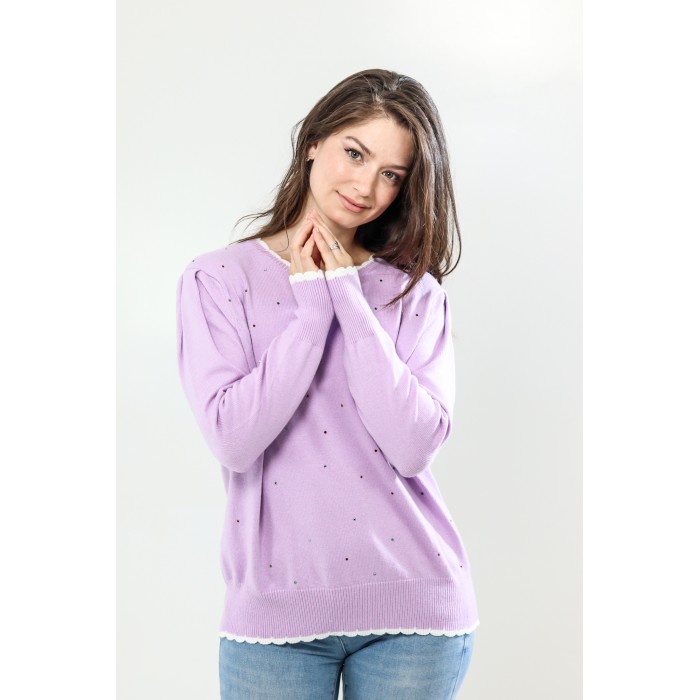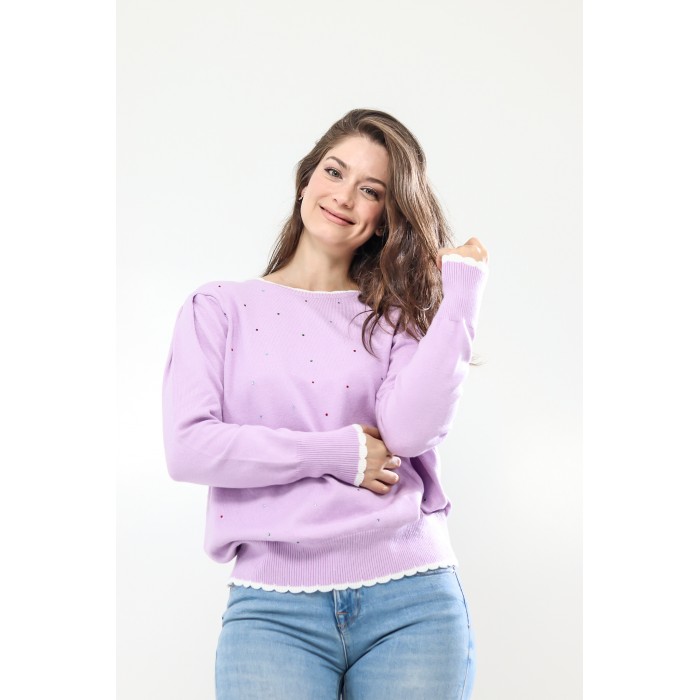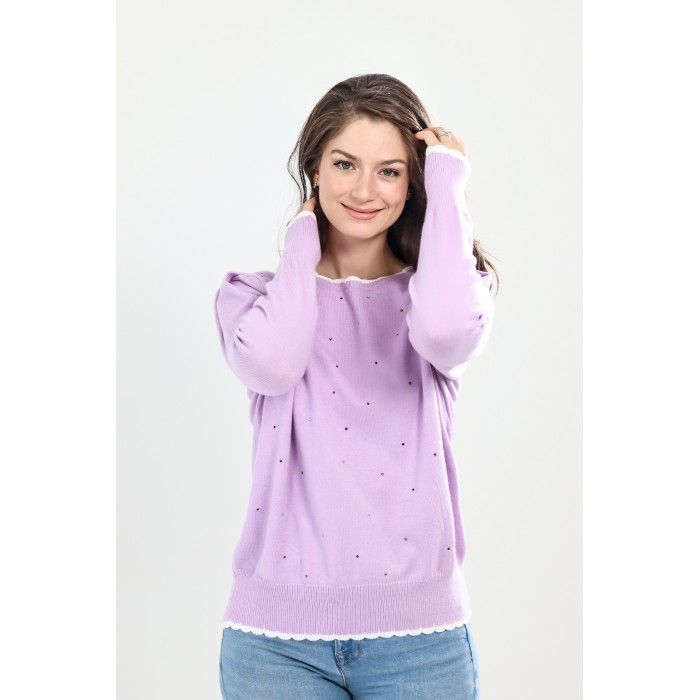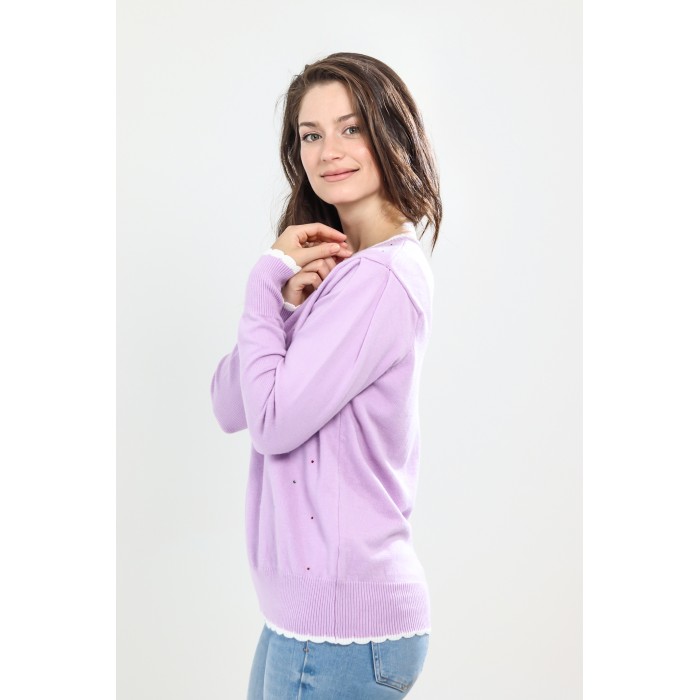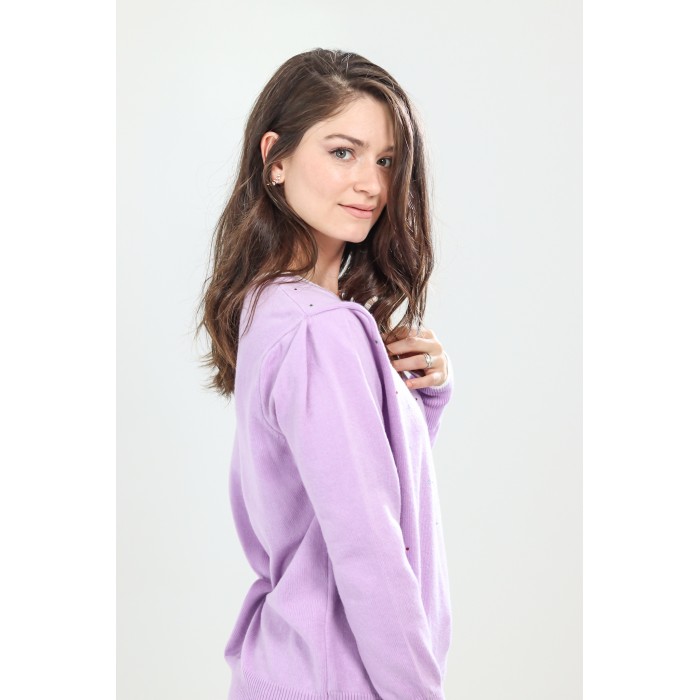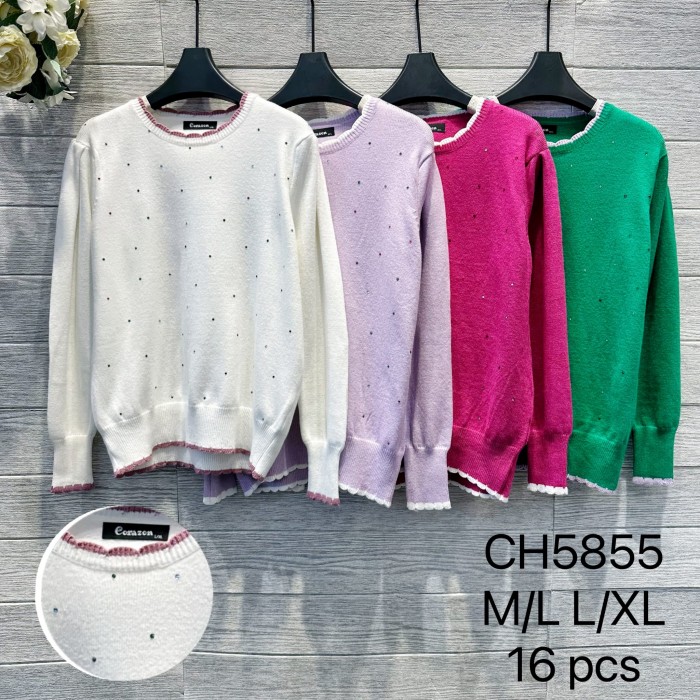 CH5855 sparkle wavy neck fine jumper
Login first to see the price
Features
Round neck sweater with wavy details and contrasting color around the neckline, sleeves and hem. It is decorated with bright sparkles.
Details
Colors: fuchsia. grass green, mauve, white.
Sizes: M/L, L/XL
Chest measures cm: M/L(50), L/XL(53)
Composition: 55% VISCOSE, 35% POLYESTER, 10% ELASTANE.
forms of purchase
Whole package 16 units.
Half pack 8 units.
También te puede interesar