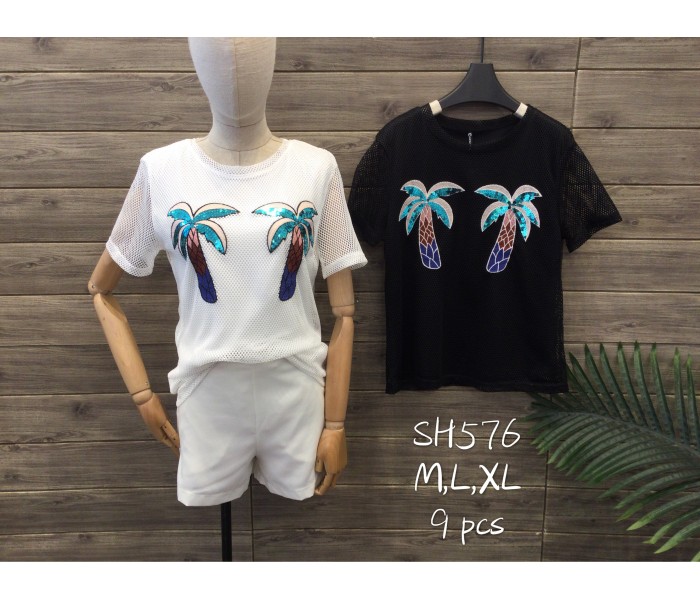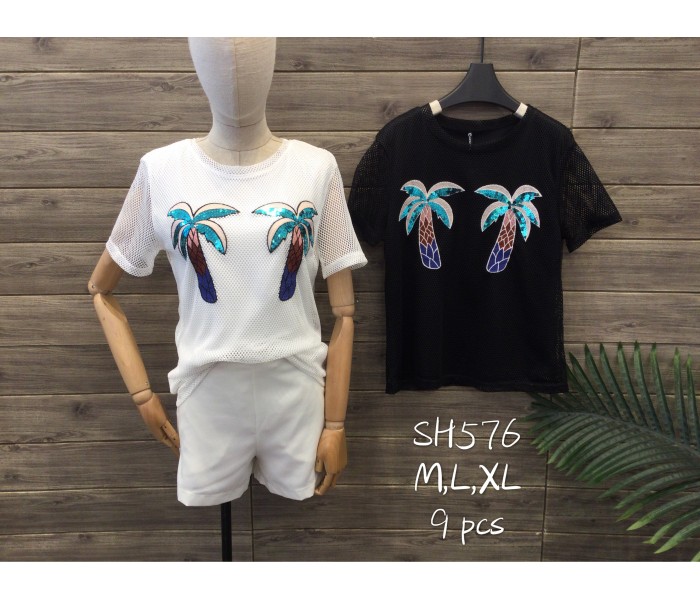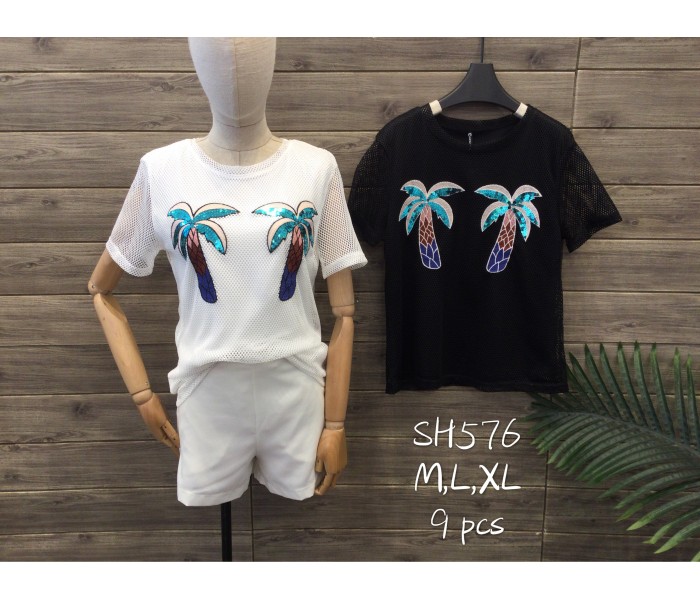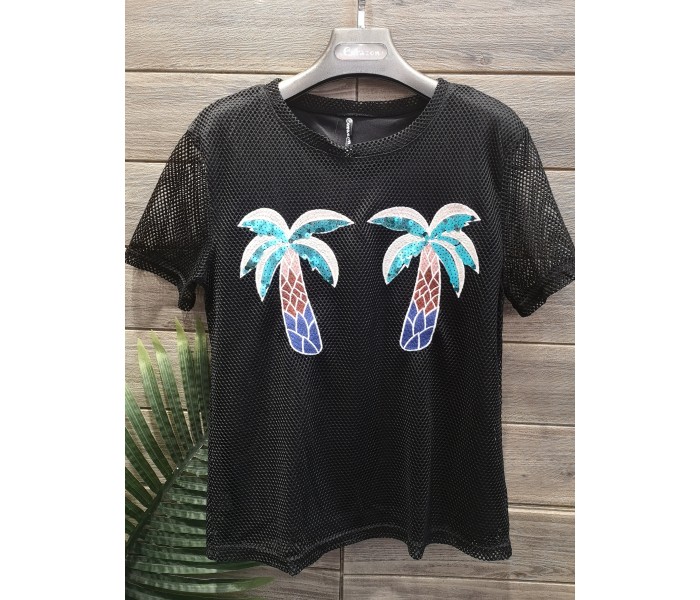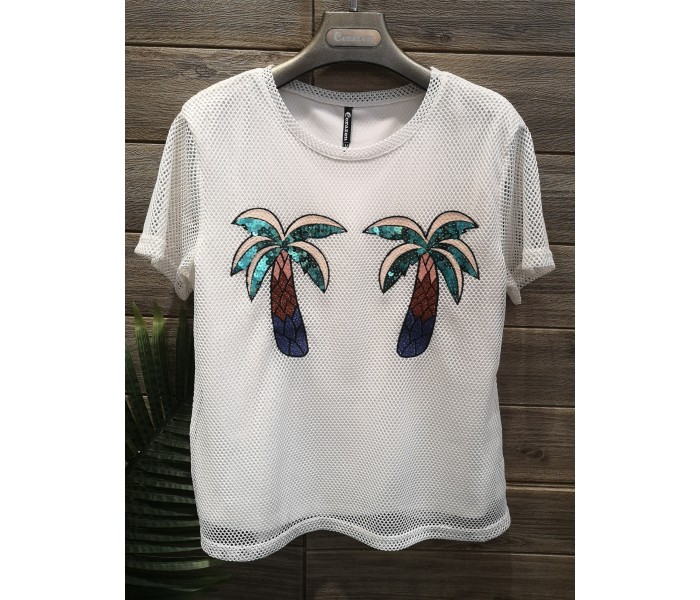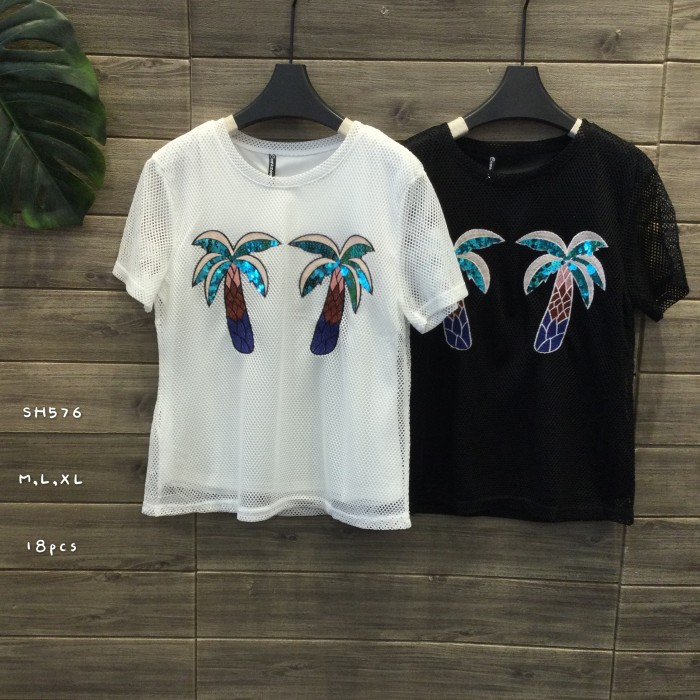 Mesh fabric t-shirt
Login first to see the price
Characteristics
Short sleeve t-shirt made with a layer of sheer mesh fabric. Two coconut dawns are embroidered on the bust, giving it a sporty summer style.
Details
Available in 3 sizes: M, L, XL.
There are 2 colors: black and white.
Composition: 100% cotton.
PURCHASE FORM
Whole pack of 18 pieces.
Half pack of 9 pieces.
También te puede interesar