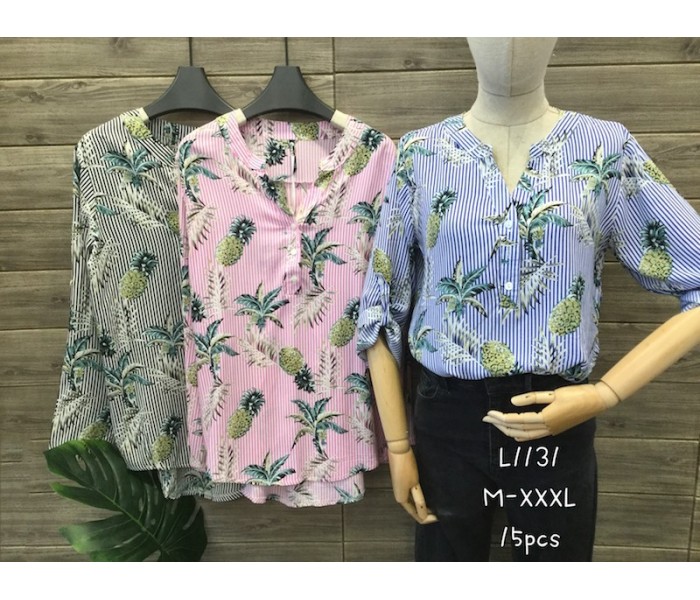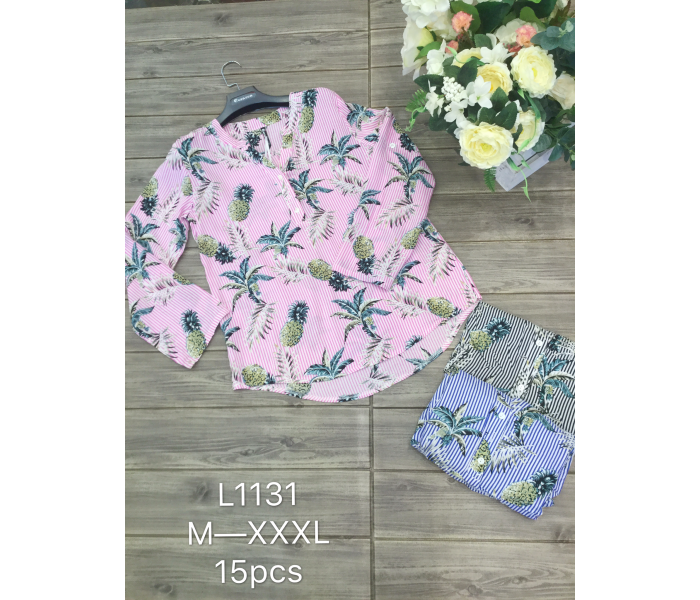 Pineapple blouse shirt
Login first to see the price
Characteristics
Mao neck shirt with V-neckline and single-breasted to the side. The print on this shirt is springtime with the combination of stripes in the background and pineapple drawings. The long foldable sleeve contains a small ribbon fixed with a button on the elbow. This model gives a lot of sizes even though it has 5 sizes, it starts with the medium size quite wide.
Details
It has 3 colors: pink, blue and black.
It comes in 5 sizes: M, L, XL, XXL, XXXL.
Combinations: with cowboy pants gives a casual daily style.
Composition: 100% polyester.
PURCHASE FORM:
Whole package 15 pieces: one size of each color.
Half pack of 8 pieces: 3 alternating colors and sizes.
También te puede interesar