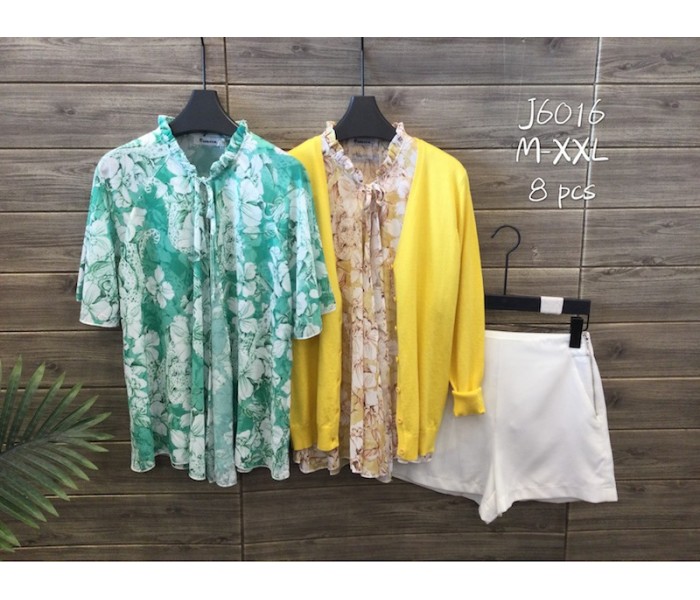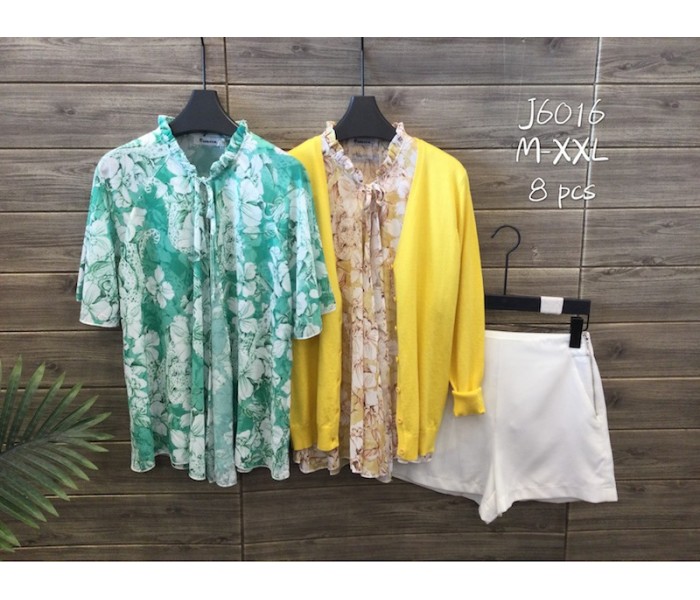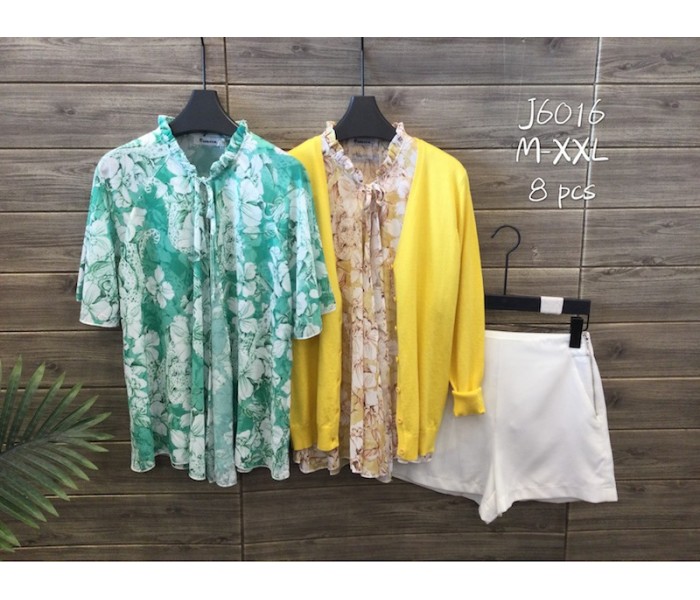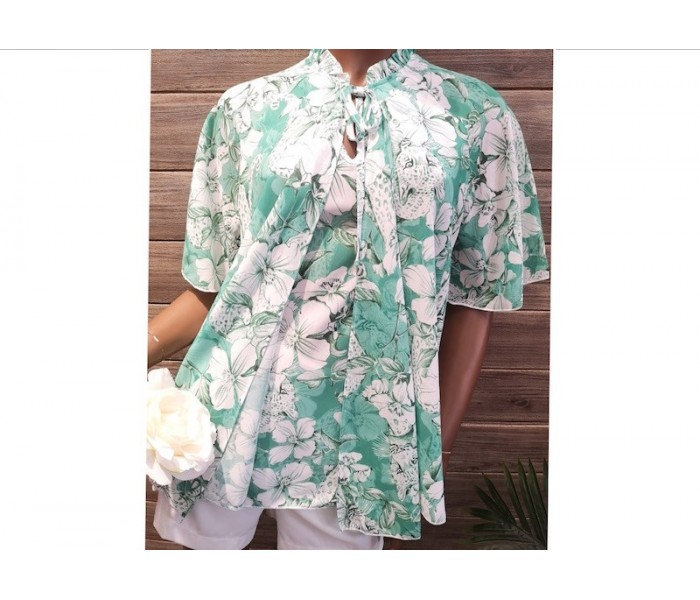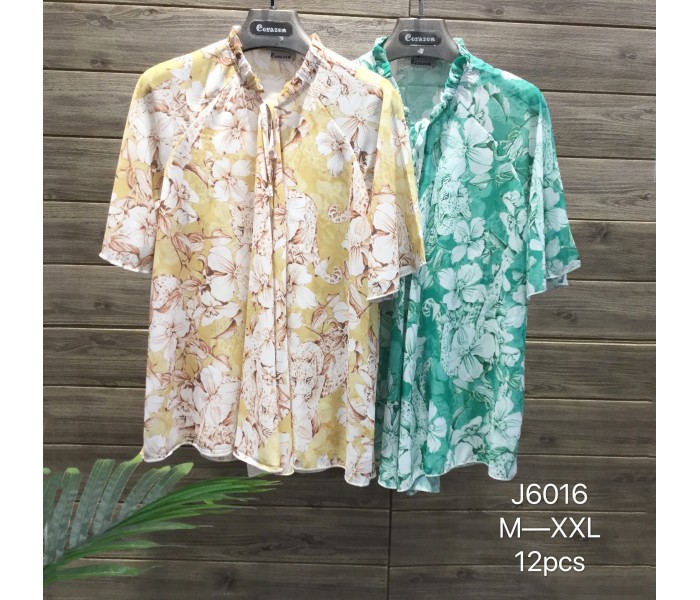 J6016 Floral blouse with bow
Login first to see the price
Characteristics
Short-sleeved blouse has an original design of small pleats at the neck joining with a ribbon that crosses to form a bow at the front. Following the line of the loop is a small ruffle that falls on it. The print is made up of flowers and leopards.
Details
Available in 4 sizes: M, L, XL, XXL.
Two colors: green, yellow.
Composition: 100% polyester.
Bust width measurements in CM: M (51), L (54), XL (58), XXL (60)
WAY TO BUY:
Minimum of 6 pieces. 4 units in yellow and 2 units in green with alternate sizes.
Whole pack of 12 pieces. double sizing in yellow and one sizing in green.
También te puede interesar