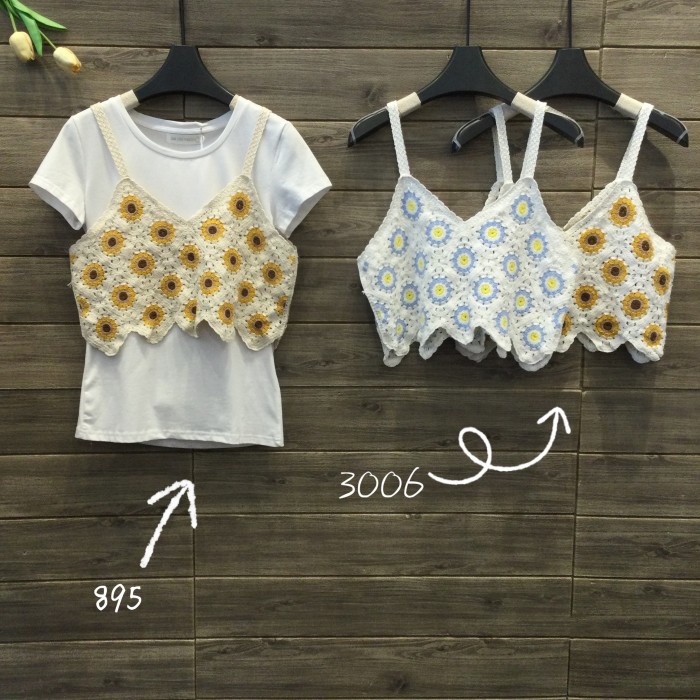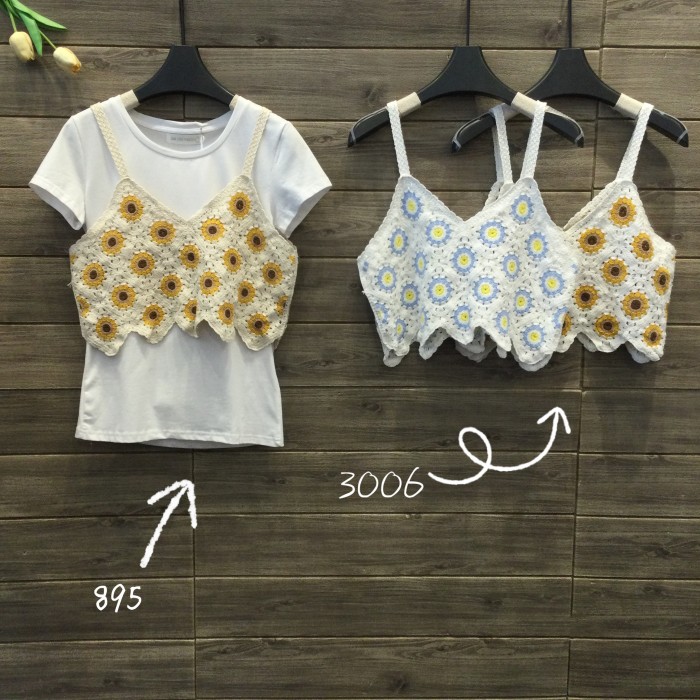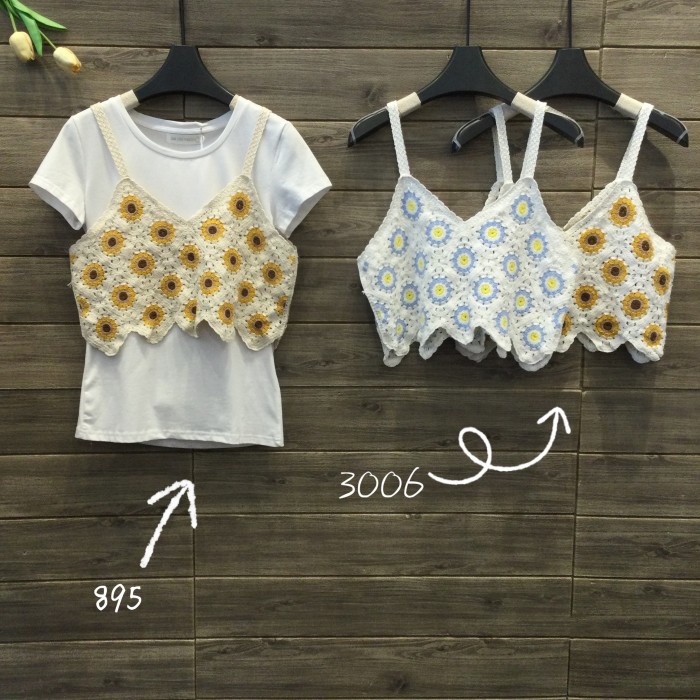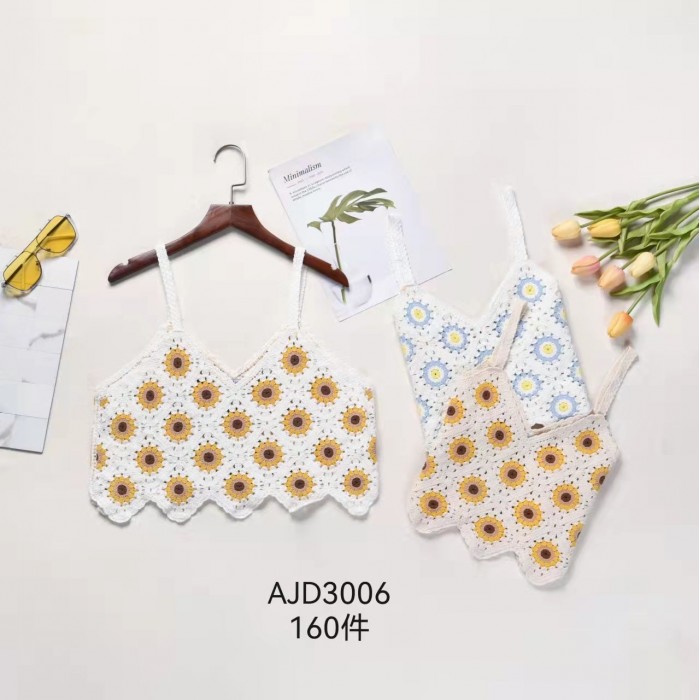 3006 floral crochet top
Login first to see the price
FEATURES
Short top with straps sewn with crochet. It is characterized by its combination of colors forming flower drawings. Combinable with denim shorts.
DETAILS
Composition:100% cotton
Sizes: S/M, L/XL.
Colors: yellow, beige, blue.
WAYS TO PURCHASE
Pack of 8 units. 4 beige, 2 yellow, 2 blue.
Half pack of 4 units. two beige, 1 yellow, 1 blue.
También te puede interesar