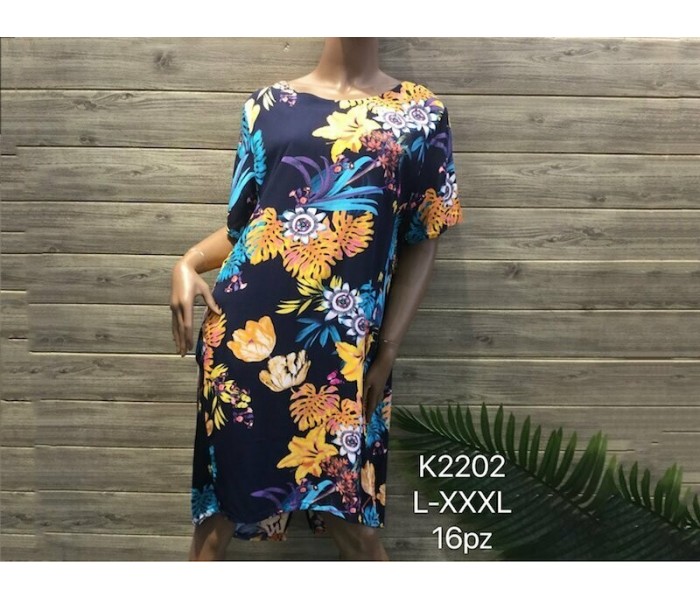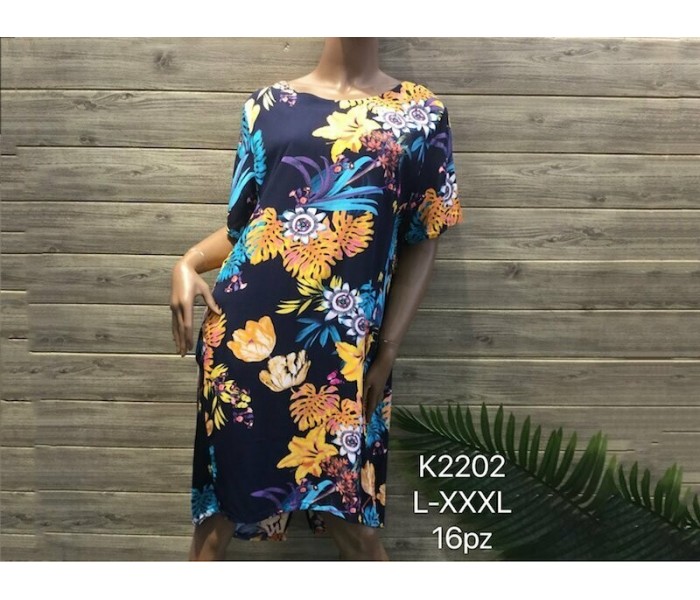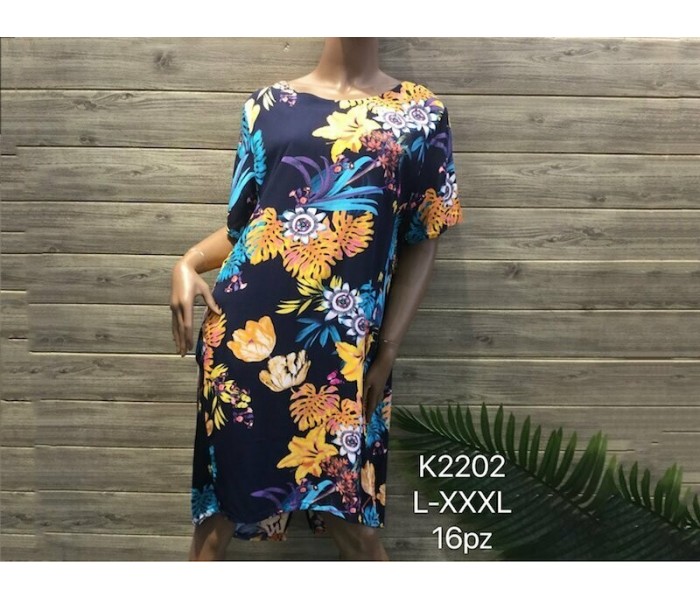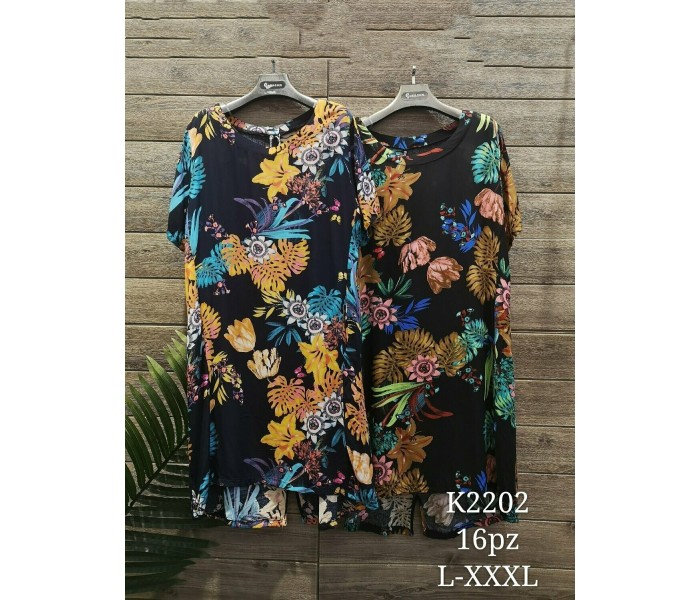 Printed dress with pocket
Login first to see the price
Characteristics
Floral print dress with color contrast with the background. The neck is round and has two side pockets and one open at the back, it may or may not have a bow. It is a garment that hides the belly.
Details
Composition: 100% rayon.
It has 4 sizes: L, XL, XXL, XXXL.
There are 2 colors: navy blue and black.
Bust width measurements in CM: L (53), XL (55), XXL (58), XXXL (61).
PURCHASE FORM
Whole package 16 pieces.
Half pack 8 pieces.
También te puede interesar