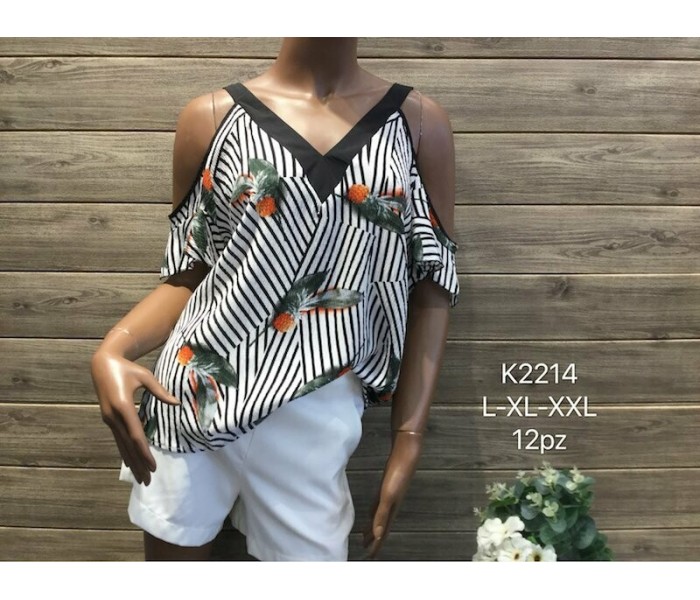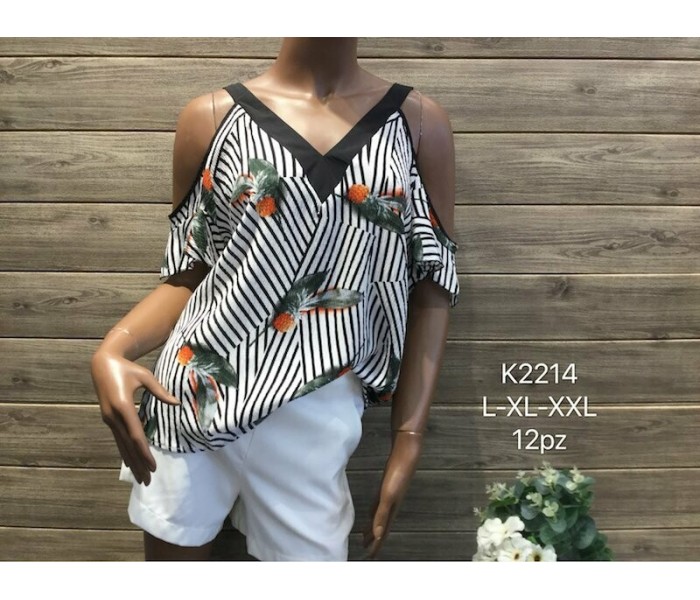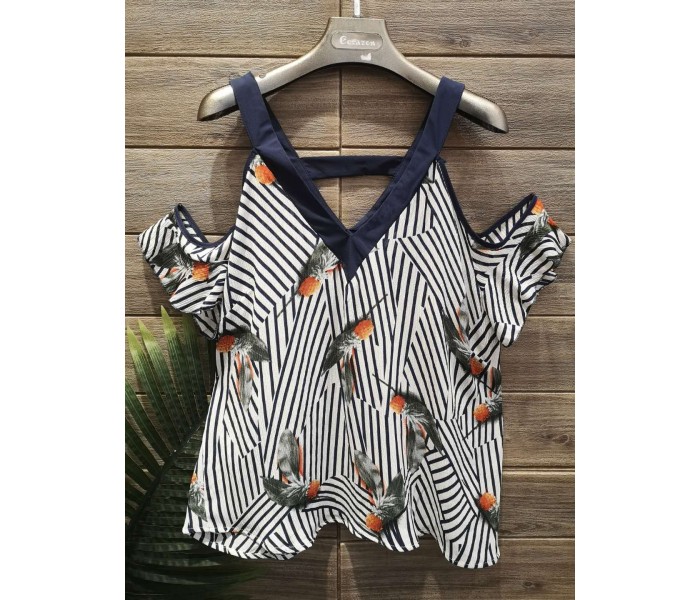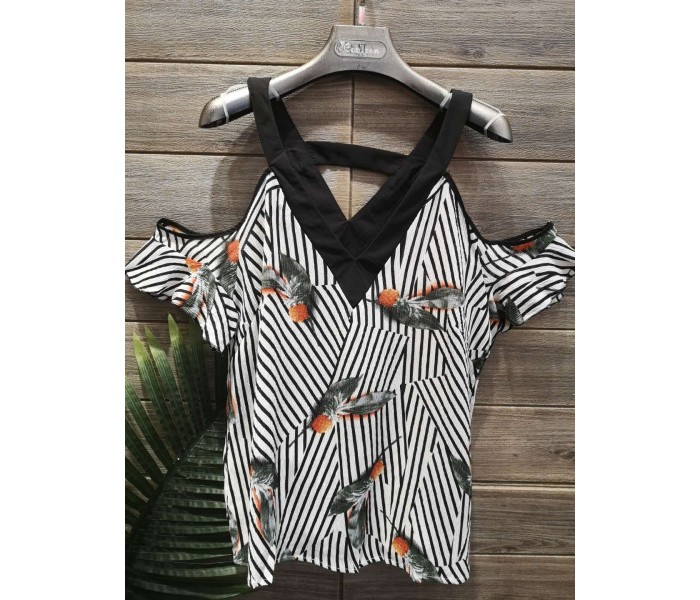 cold shoulder tank top
Login first to see the price
Characteristics
The shoulders have always conveyed sensuality. This top has thick straps and a v-neckline, and a small ruffle on the sleeves. The print is striped with distributed flowers.
Details
Available in 3 sizes: L, XL, XXL.
There are 2 colors: navy blue and black.
Composition: 100% viscose.
PURCHASE FORMS
Whole pack 12 pieces.
Half pack 6 pieces.
También te puede interesar